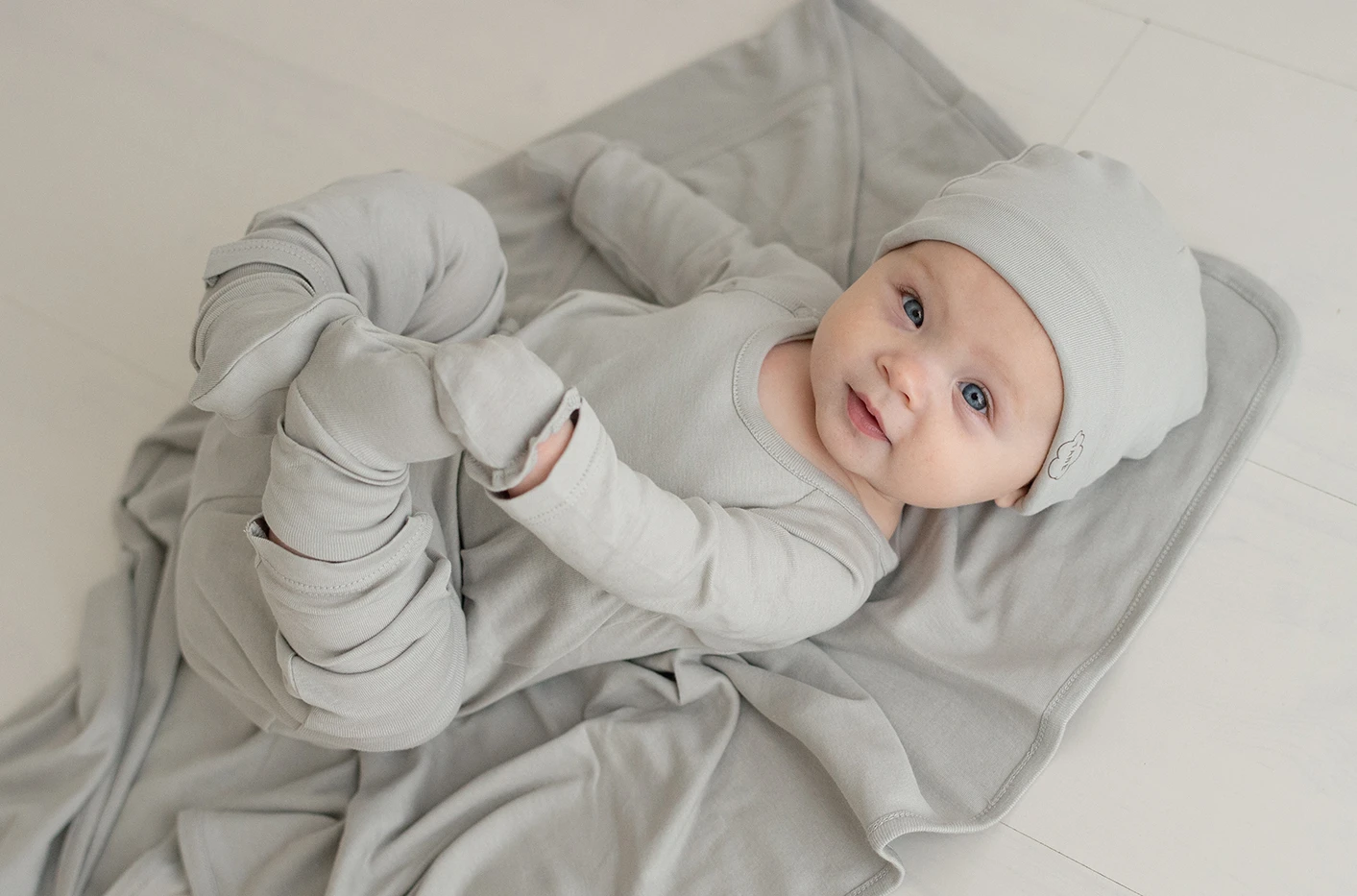 TANE's luxurious newborn Gift Sets are the perfect celebratory expression for any infant. Using GOTS certified organic cotton, in a ribbed fabric, these organic garments for babies are must have essentials to welcome all newborns.
Two styles of Baby Onesies are offered, one as a Crewneck Onesie and the other as a V-neck Onesie, both with easy snaps as closures. Our best seller, Baby Leggings with Feet Cover , are the pants of choice, with soft elastic gently bordering the waistband. Our double-layered Skull Cap warmly protects the newborn, while our Booties + Mitts Set softly cover precious fingers and toes. TANE completes this gorgeous new baby gifts with a generous Swaddle Organic Cotton Blanket with Self Hood that can be used indoors or out. All styles are available in gender neutral colors of Graphite and Bone and make the perfect baby shower gifts. We adore these beautiful designer baby clothes, knowing they will keep the baby happy and healthy. We suggest mix and match any styles for the most splendid TANE organics Gift Set.
about tane
That's simple, it's health. Did you know that a baby's skin is more porous and thinner than adults? That means that their skin absorbs things very easily. Johnson and Johnson states on their websit...
Read more